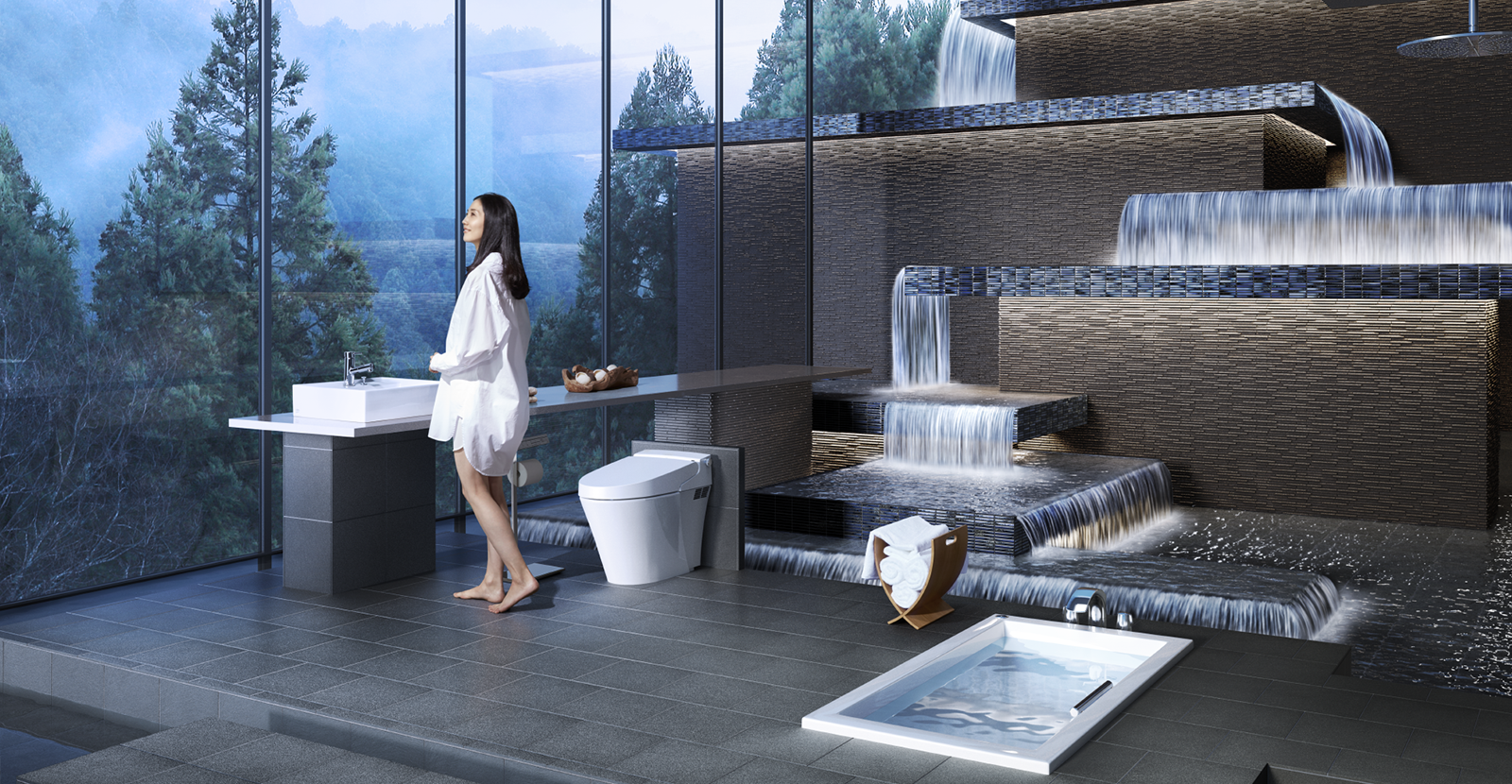 A moment of being embraced in an environment in which water and the earth synchronize with each other.
Our lives stem from the synchronization of the two foundations of life - water and the earth. So, how can I design a space in which one can enjoy fully such synchronization? Starting with this question in mind, I attempted to create a bathroom space that leads to the essence of living. In a deep forest. There is a bathroom at a residence by a lake abundant with fresh water.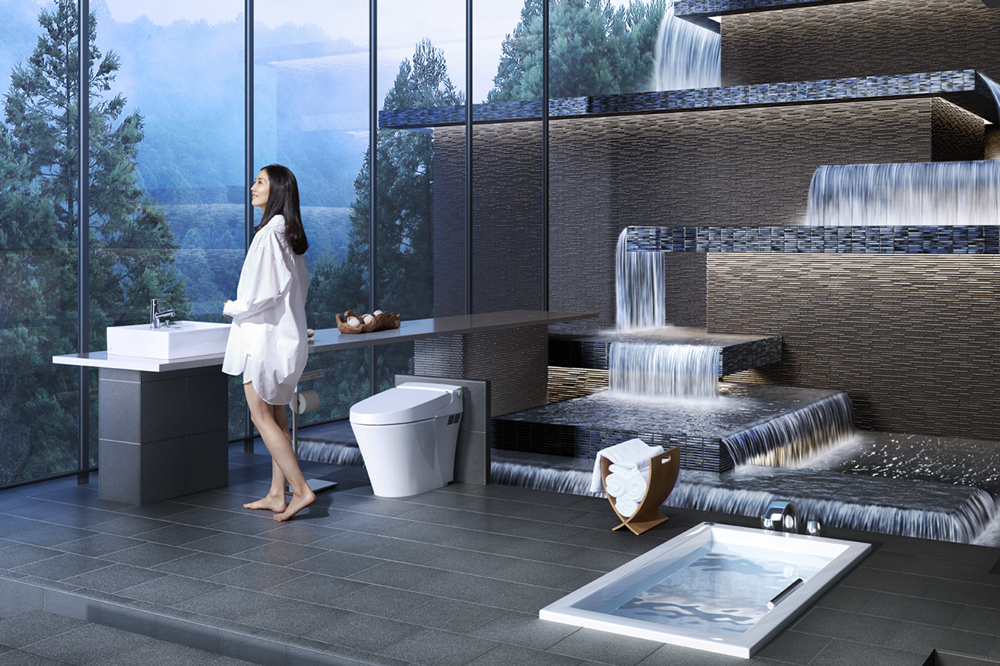 Synchronisation / Early Morning / Yasumichi Morita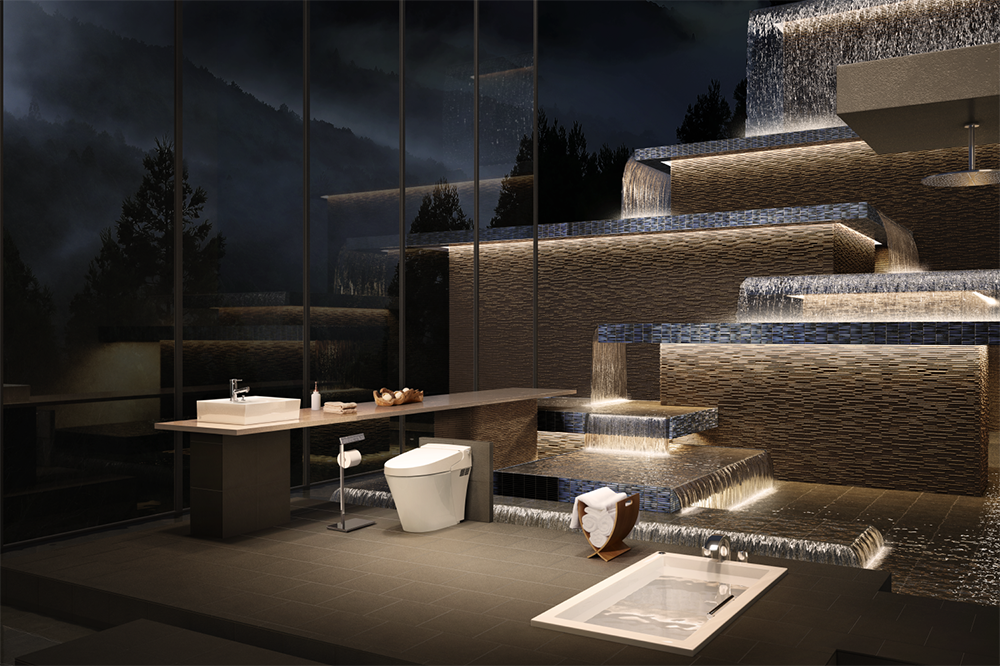 Synchronisation / Night / Yasumichi Morita
The pure, natural water nurtured by the rich forest flows as a stream and a waterfall, all the way into the bathroom through the terraced floors. Mixing with the air inside the room, the water purifies the space and returns back to nature. The cold, brisk air in the morning and the soft, gentle breeze in the evening are borne by the forest and its pristine water.
Giving the illusion of being in a deep forest and gradually blurring the boundaries between the outdoors and the indoors, this space allows us to feel the relaxing comfort of being embraced by the great nature. Therein lied the answer. The space we were pursuing, in which water and the earth synchronized with each other, became a special room that invigorates and heals us through nature.
Deep Forest Residence (or Deep Forest Bathroom). The inspiration and energy received from water and the earth enrich people's lives and well-being. Combining the nature's blessing at the core of our foundation with the refined beauty of Japanese culture, an unrivaled bathroom space is now born.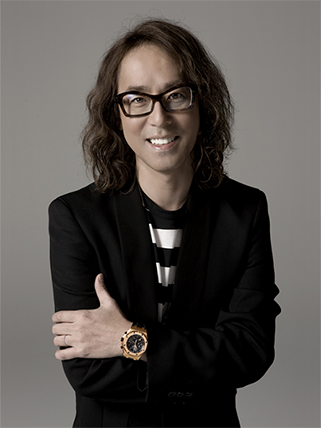 Photo by I.Susa
DESIGNER/
CEO of GLAMOROUS co.,ltd.
Yasumichi
Morita
Born in Osaka, JAPAN in 1967. Since starting with a project in Hong Kong in 2001, he has successfully broadened his appeal to New York, London, Paris, Doha and other major cities. He has also enthusiastically been expanding his career as a designer displaying his talents across a wide variety of graphics and products. His works include "ISETAN The Japan Store Kuala Lumpur" based on the concept of Cool Japan in 2016, which has received high praise.
In 2013 his first monograph "GLAMOROUS PHILOSOPHY NO.1" was published by PARCO Publishing. He has branched out as an artist and his solo photo exhibition "Porcelain Nude" has been annually held in Paris since 2015, which received high praise.
Awards: SEGD Global Design Award, A' Design Award and Competition, Design For Asia Awards, the International Hotel and Property Awards, INTERNATIONAL PROPERTY AWARDS, THE LONDON LIFESTYLE AWARDS, the Andrew Martin Interior Designers of the Year Awards etc. (http://www.glamorous.co.jp)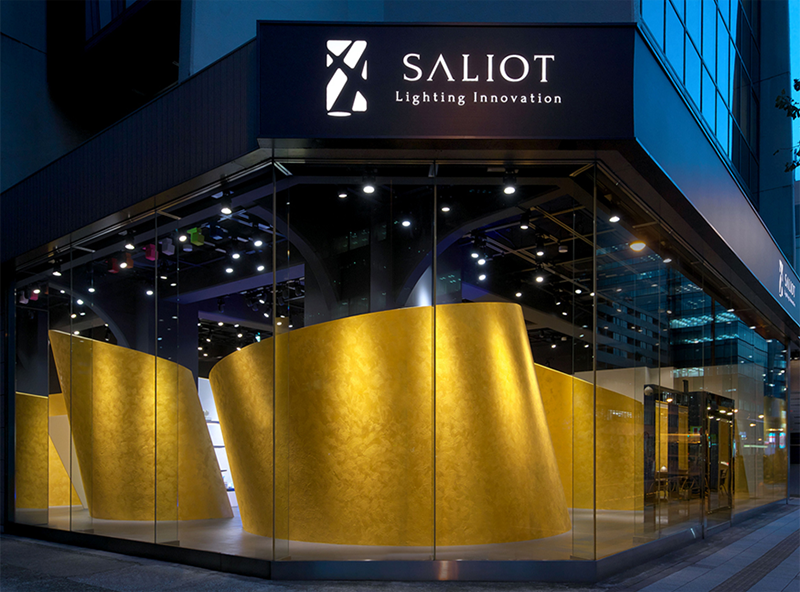 SALIOT Showroom
SALIOT Showroom, Tokyo, 2017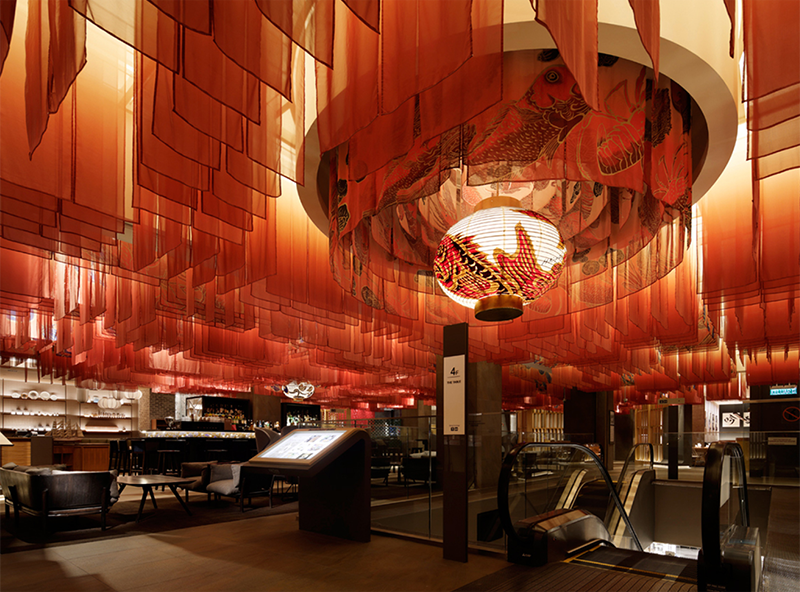 ISETAN The Japan Store Kuala Lumpur 4F
Kuala Lumpur, 2017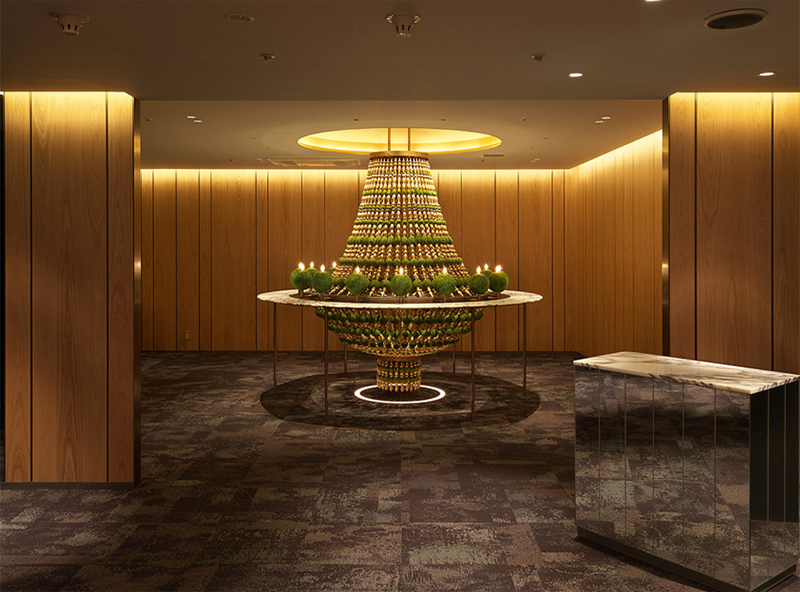 ANA Crowne Plaza Hotel KYOTO,
Kyoto, 2016